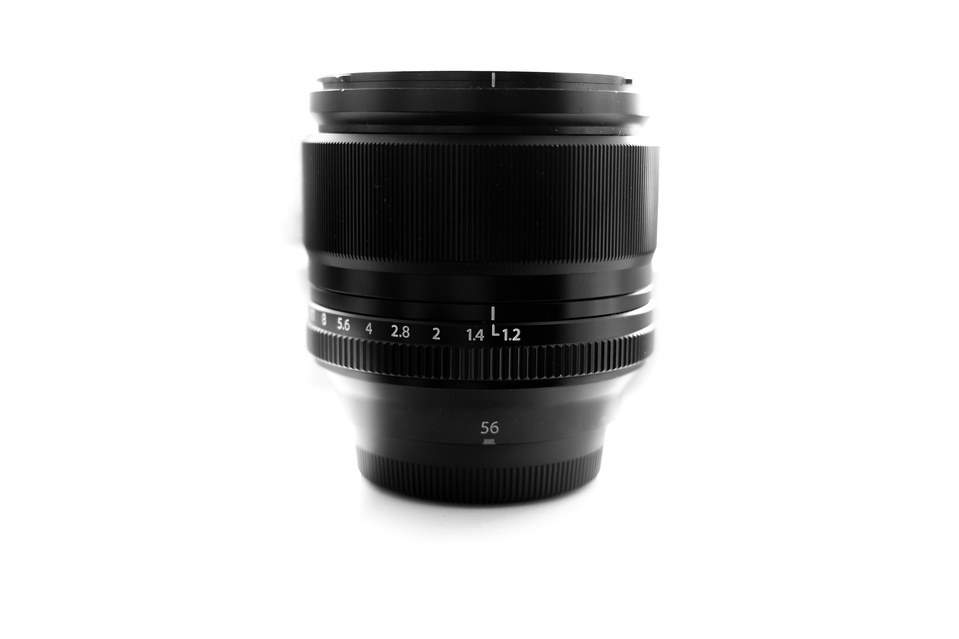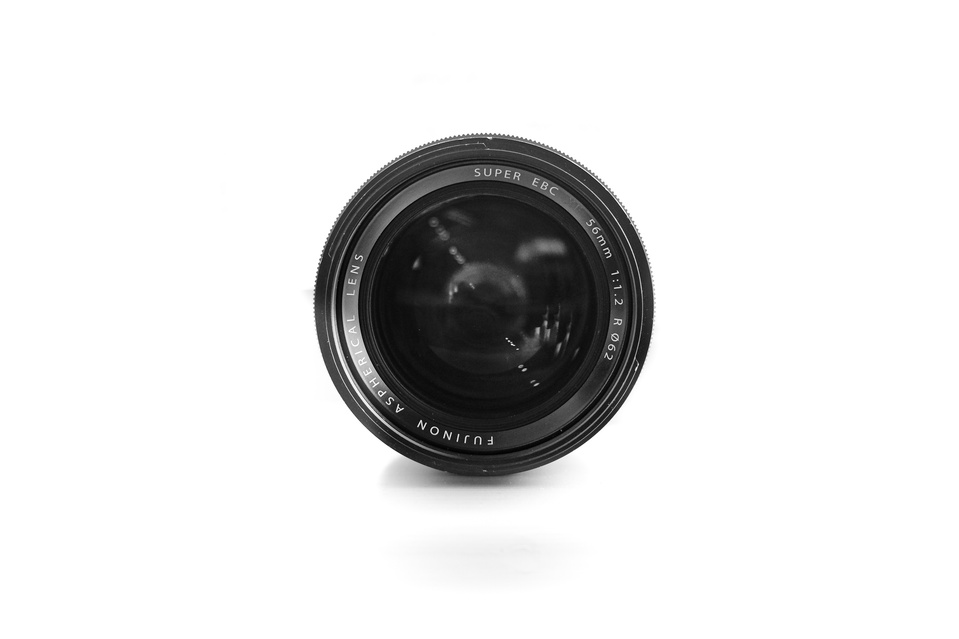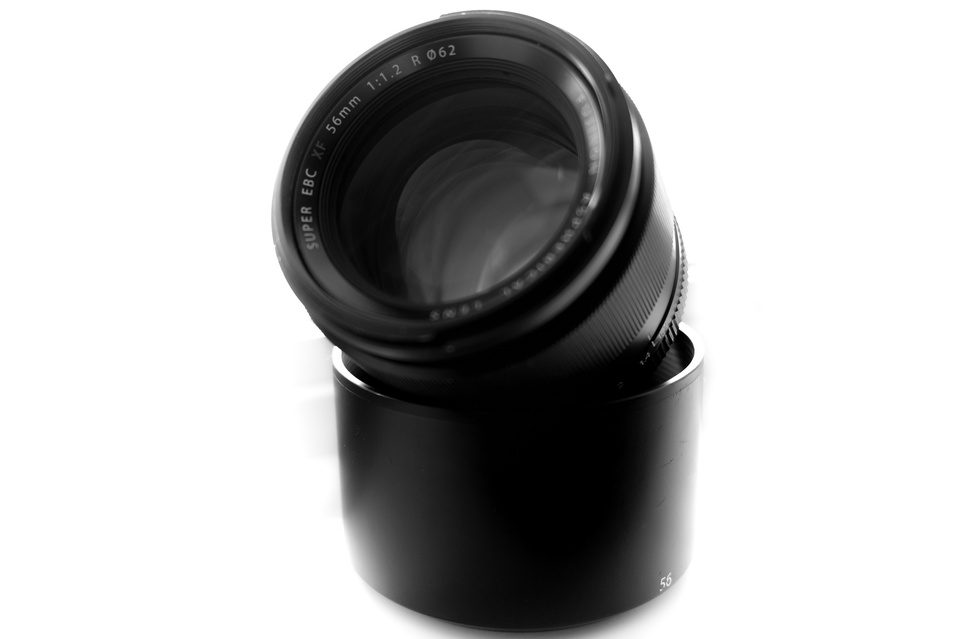 The XF56mm is a fantastic lens, and will not dissapoint. It is perfect for portraits and produces super smooth and creamy bokeh. Like WOW bokeh! The first time I used this lens I was astounded by the image quality and sharpness it produced. This is definitely a lens I'd like to make a permanent part of my gear.
This lens is a little bit larger and heavier due to the low f-stop number(all that extra glass!), but is still very compact for its focal length and f-stop. The lens instantly felt at home on my camera and felt very well balanced. This lens has an all metal construction similar to most Fujifilm lenses. There is a manual focus ring and an aperture ring on the lens its self. Both rings turn very smoothly and the aperture ring clicks into place without any looseness. There is not a way to switch between manual and auto focus on the lens. You have to switch it from the camera body. The lens specs as can be found on Fujifilm's website and the lens manual are in the below table. I also took a couple of shots to show the lens's aperture range. One shot with the lens wide open and another with it closed down to f/16. You can see the nice bokeh the lens produces behind Solo at f/1.2. When the lens is closed down to f/16 you can see that the entire frame is in focus and very sharp. In the future I will plan to use this same scene to compare lenses. I also added a few shots of Solo in front of a grid to showcase the low distortion of the lens. The grid lines are straight across with no apparent distortion.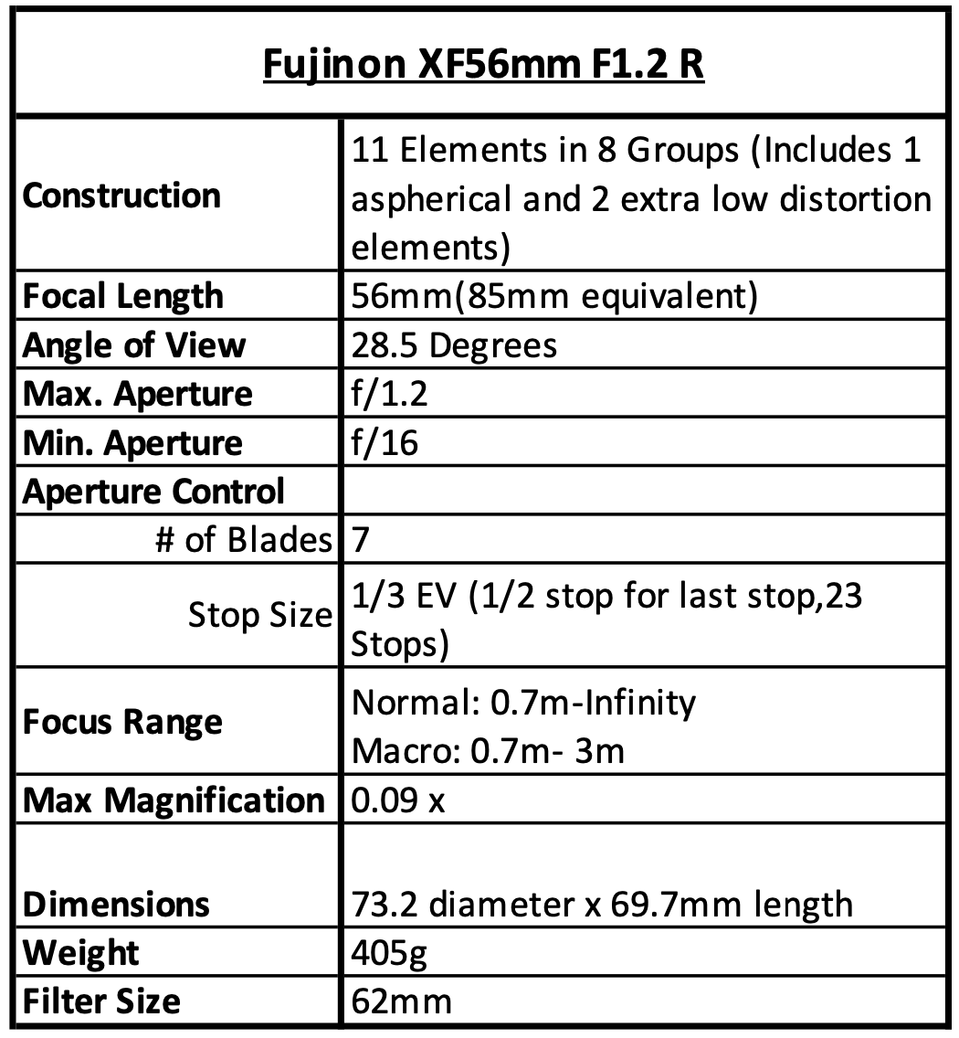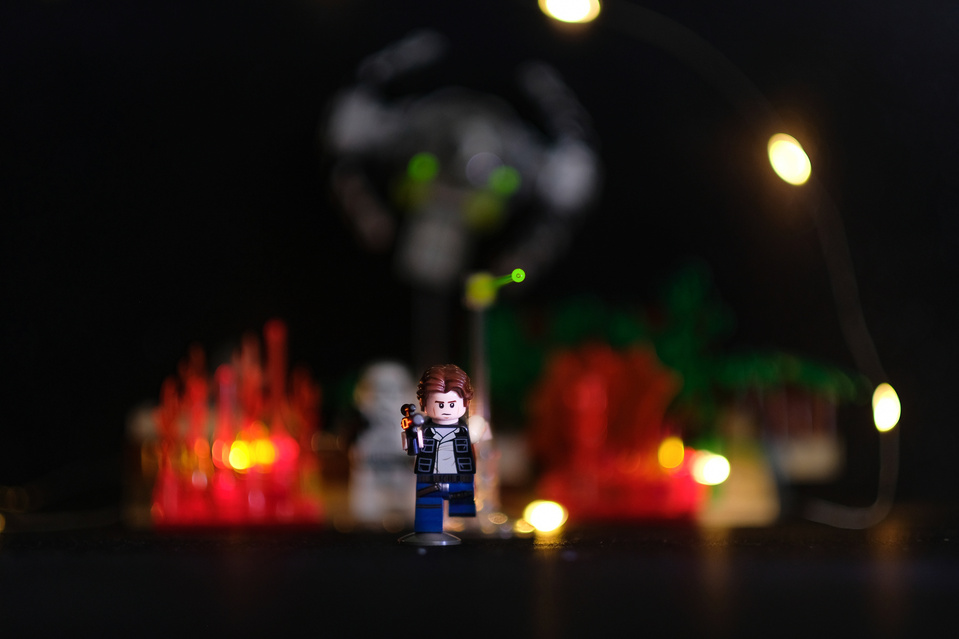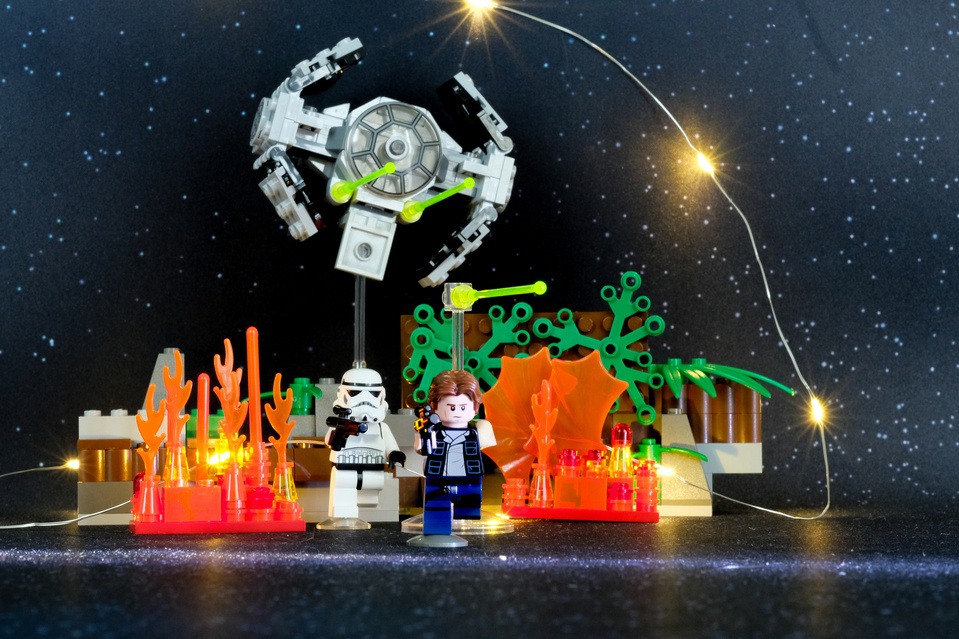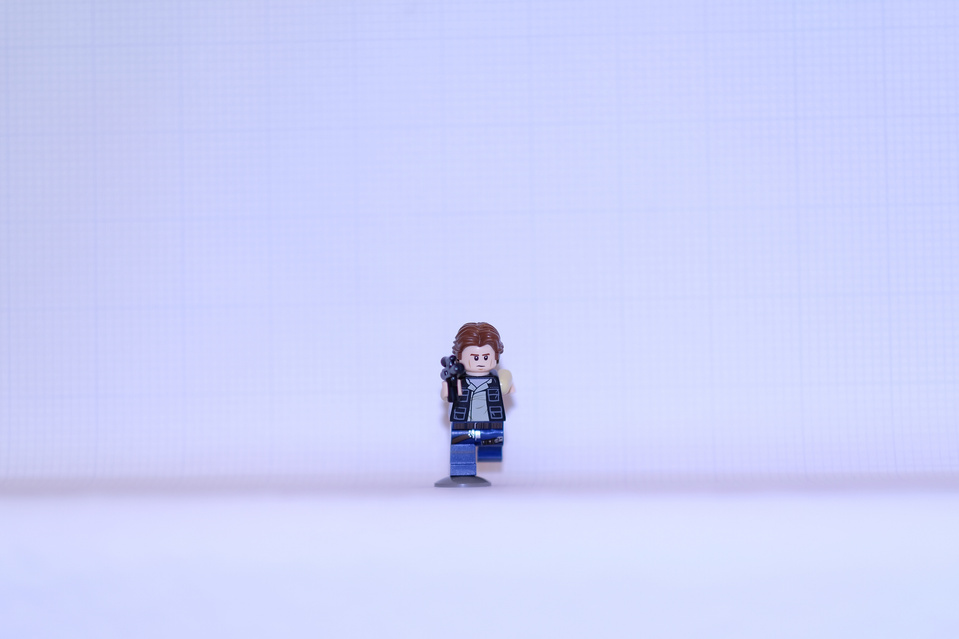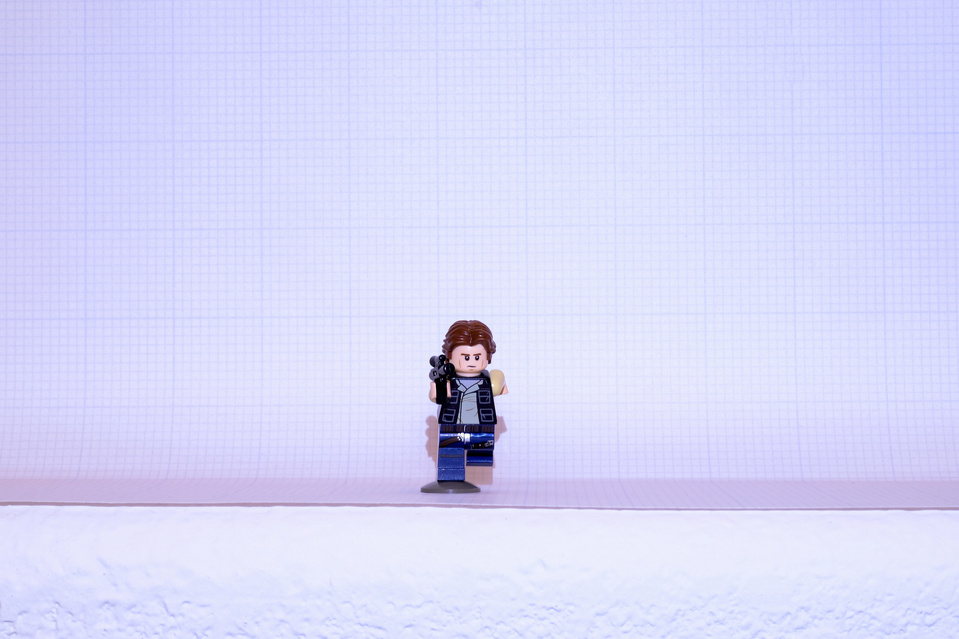 The first time I used this lens, I had rented it to shoot some engagement photos. If you haven't tried renting through Aperturent, I recommend it. They are very helpful and have a wide range of gear available! The lens was very easy to hold and shoot with. I was very nervous upon starting this shoot, since this was the first time I'd done a couple's portraits. I knew how important the photos would be to the couple and how much pressure I'd have on me to capture the perfect shots. However, after using the lens for a few minutes I knew the photos were going to come out great! There is no distortion that I can see and the subject in the photo always seem to be in super sharp focus. Speaking of focus, the auto focus is fast and mostly accurate on this lens. It can search a little bit, and can sometimes be a bit stubborn focusing where you want it, but this also could be because I was shooting at f/1.2 almost the whole time. I was very pleased with the shots I got out of this lens and the couple were also very happy with the results.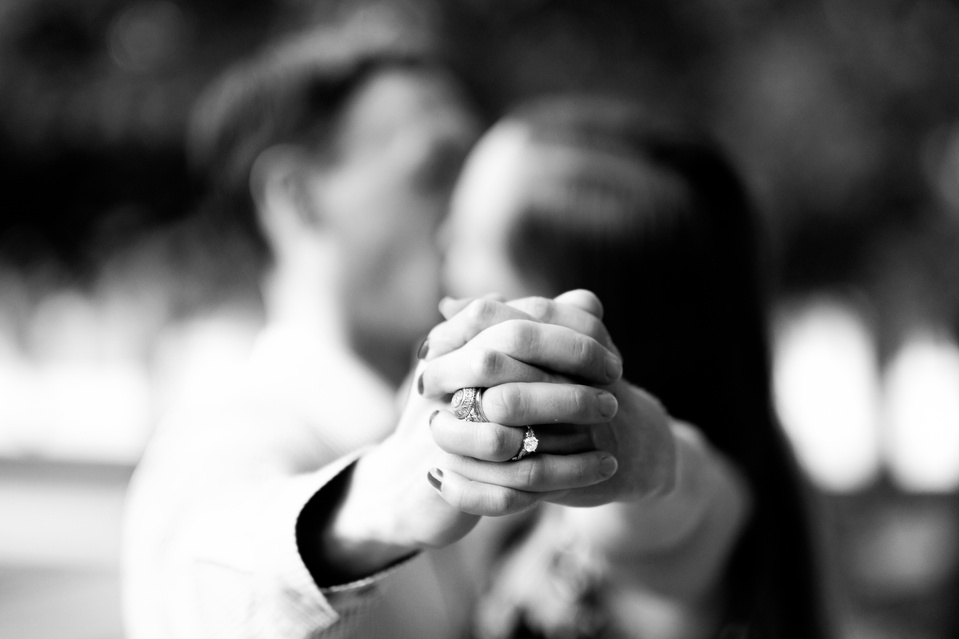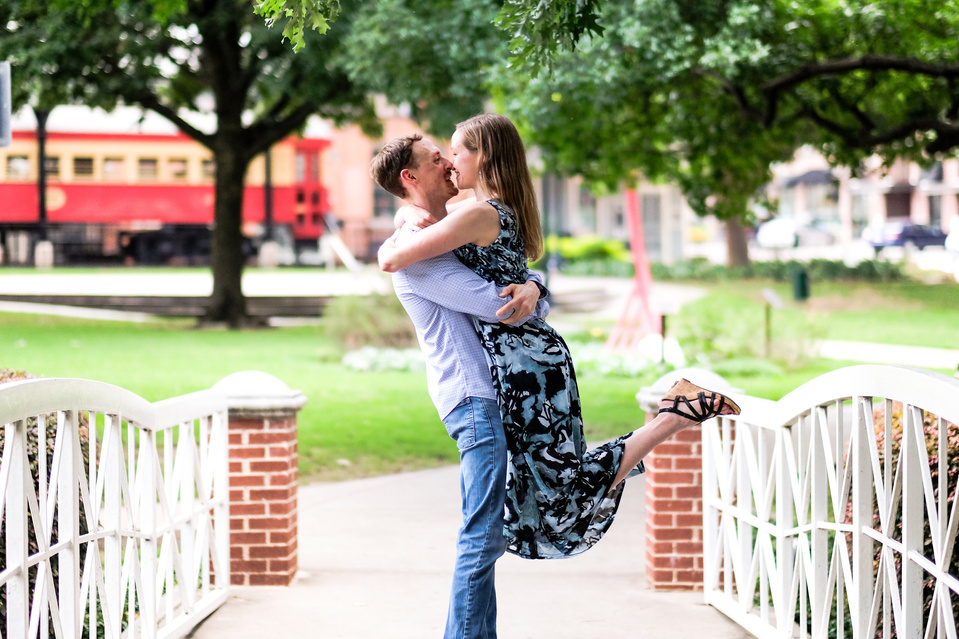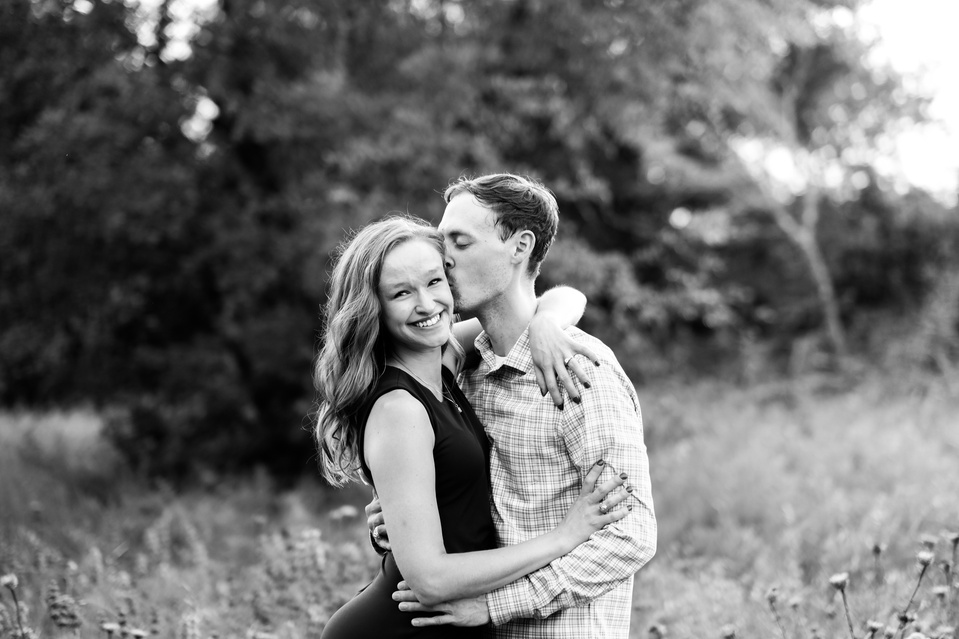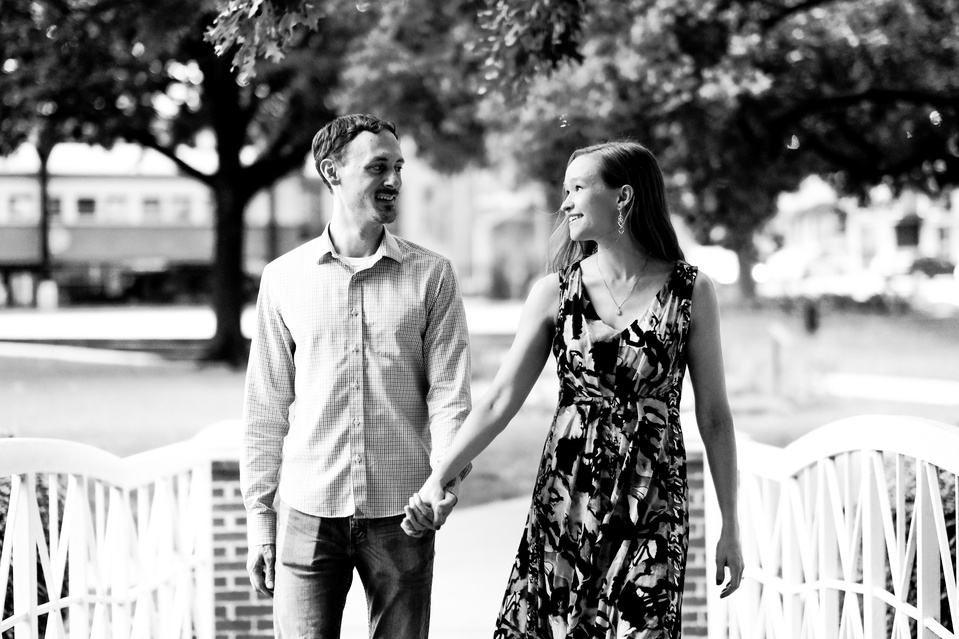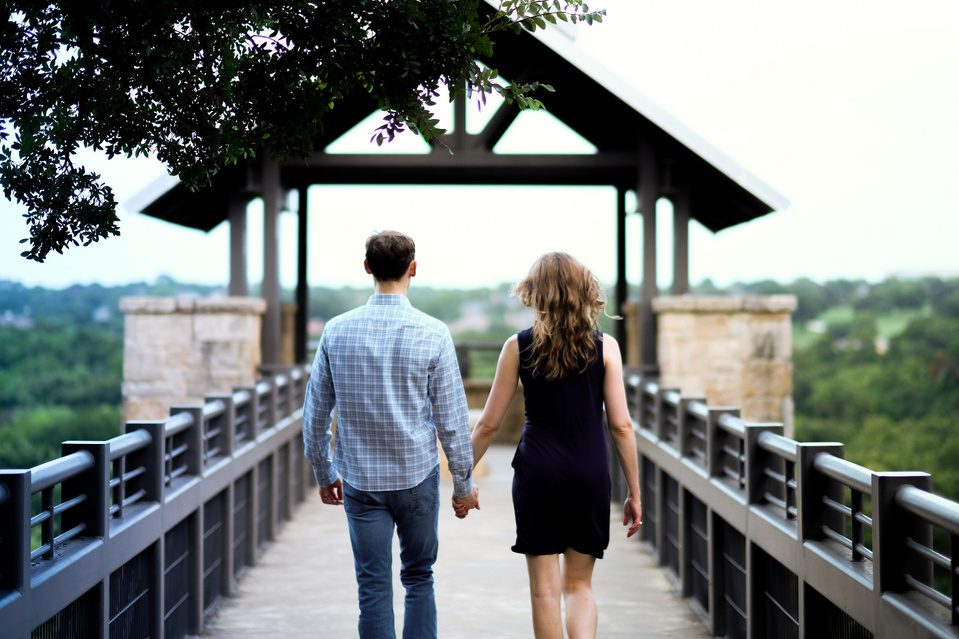 The XF56mm is on the more expensive side with a price tag of $999.00, but you can find used ones for around $600-$700. I haven't pulled the trigger yet, but hopefully will one day. This is a lens you don't want to pass up.
I also took this lens to a nearby downtown square for some portraits and random walking around photos. Again, it was very easy to shoot with, and produced very sharp photos. You do have to be careful when shooting at f/1.2. The depth of field is extremely thin and making sure that your subject is in focus can be a bit challenging. The portraits from the session can be seen below. The bokeh is fantastic and the colors are great! The shot of the bench with rain droplets on it showcases the super thin depth of field that the lens can achieve.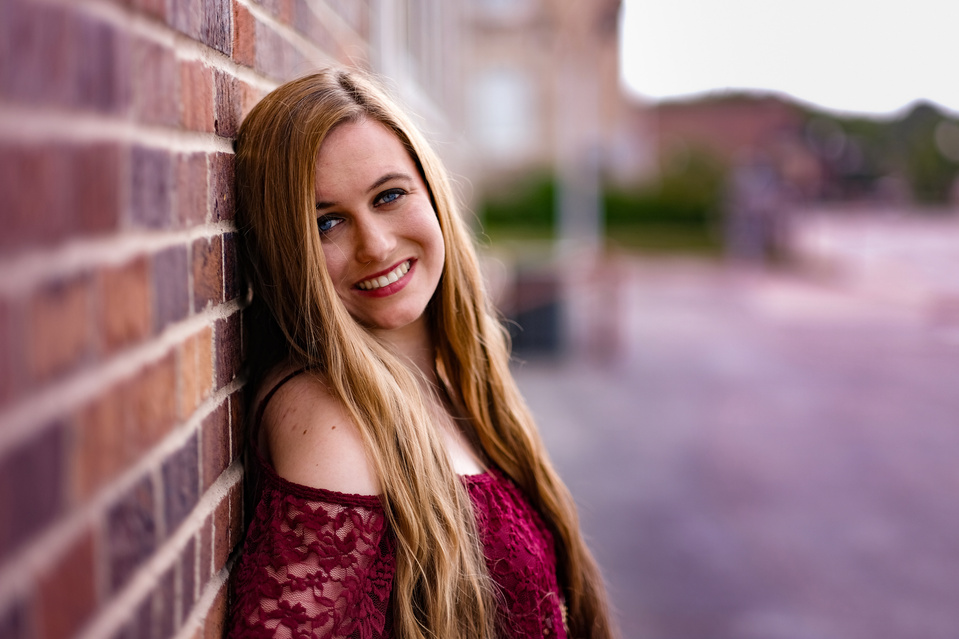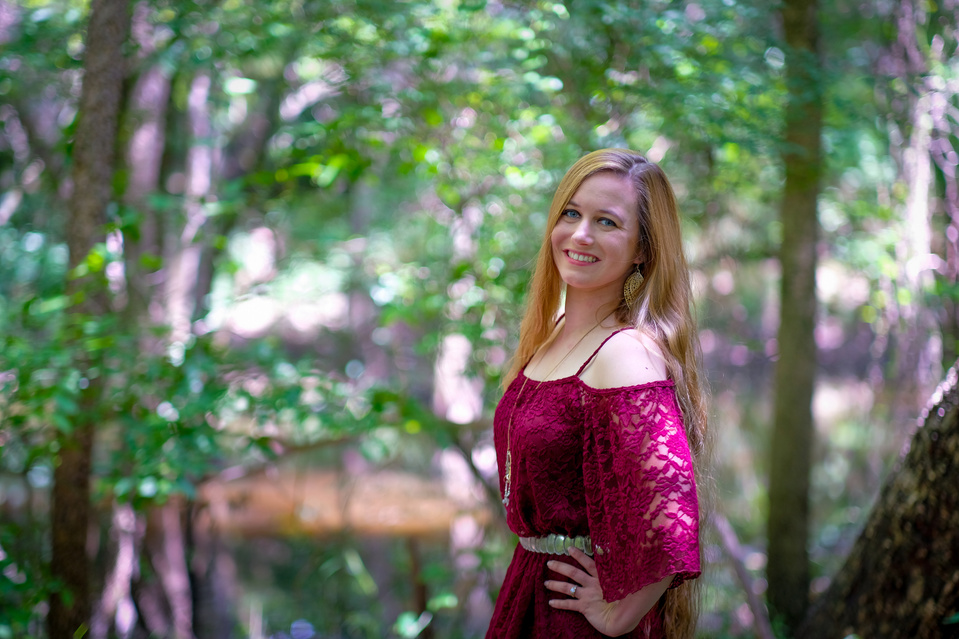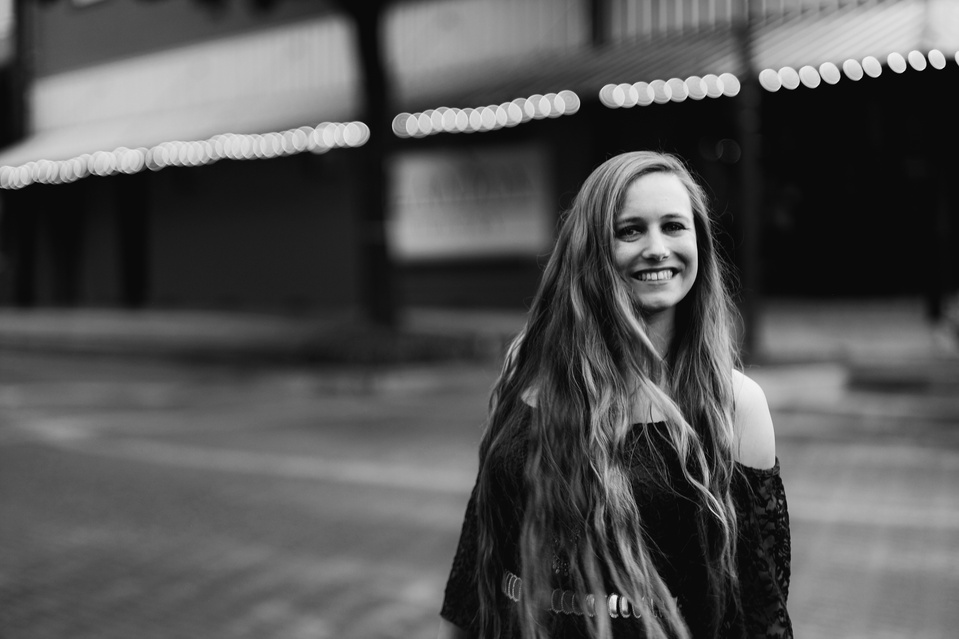 Th XF56mm is a great lens, and a pleasure to shoot with. Especially shooting portraits. This lens is near perfect optically and if you are, or plan on getting into portrait photography, I recommend this lens. Fantastic glass and fantastic results. The next time I need to shoot portraits I'll want to use this lens again.