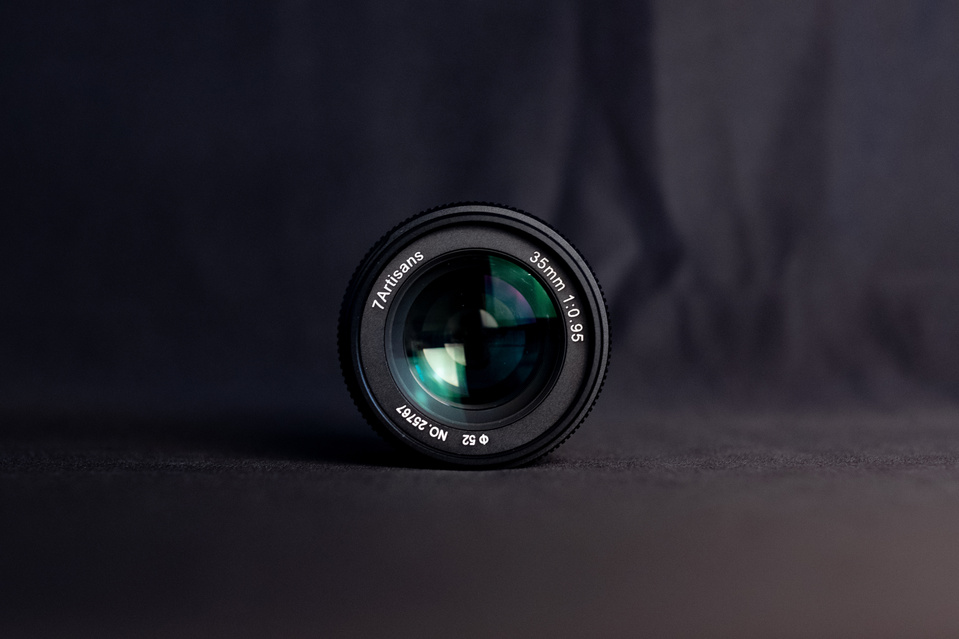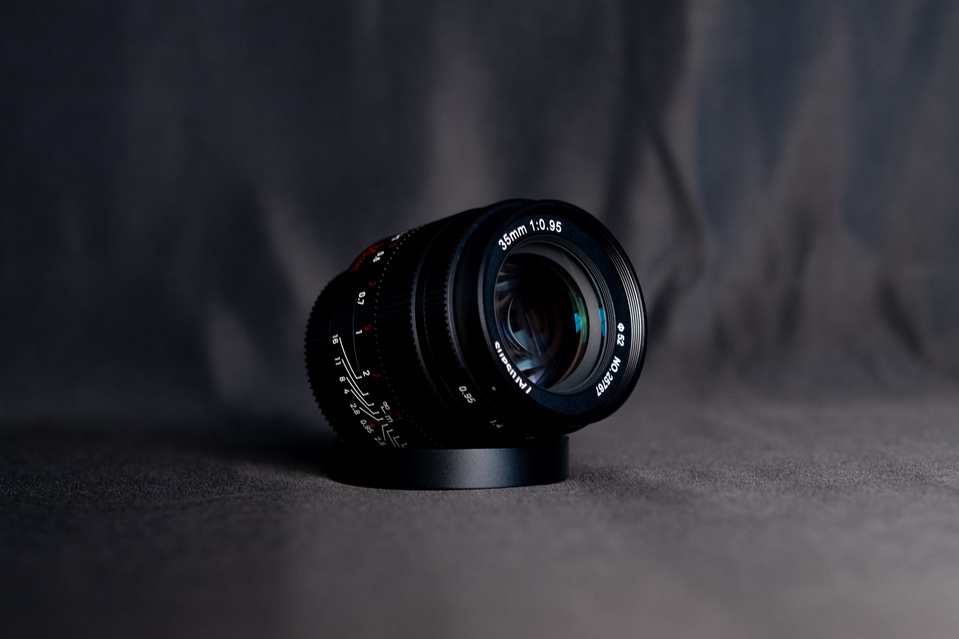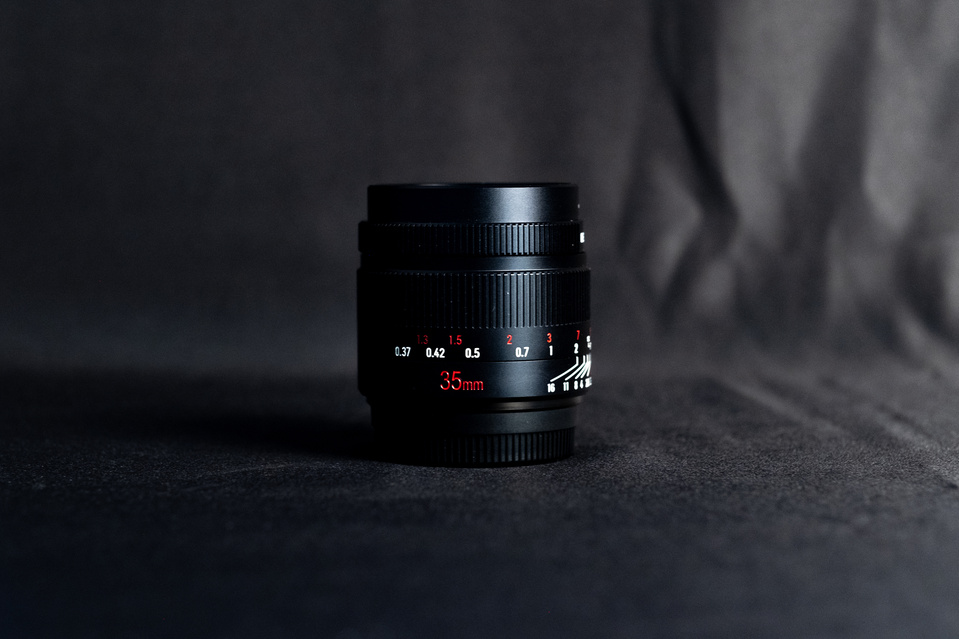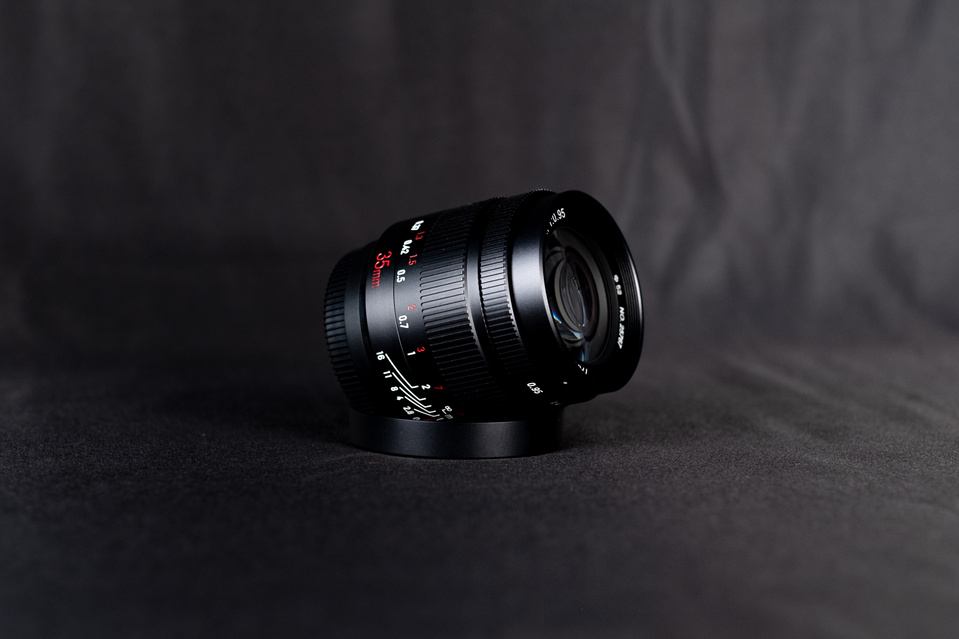 This is my first non-Fujifilm brand lens that I bought for my X-T2. I decided it was time to branch out, and I've heard a lot of good things about the 7Artisans brand. Right out of the box you can tell it is well made. The first thing I noticed was how solid it felt in my hands. The lens is an all-metal construction and definitely feels like it. The lens cap is even metal! Even though it is all metal, the lens is still not super heavy, and I haven't noticed it being too heavy while shooting with it. This lens is equipped with 12 aperture blades, which allows it to create a smooth circular bokeh. See below for a table of the dimensions and specifications of the lens.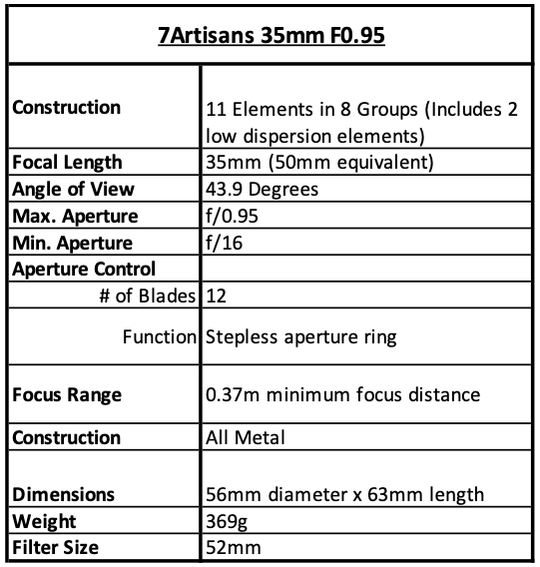 The glass configuration from the side of the box is shown below. There are two low dispersion elements within the lens. These help with color aberrations and help to improve the sharpness and contrast of the lens.
There are two ring controls on this lens, a focus ring and an aperture ring. Both are extremely smooth and easy to turn. This is exceptionally important for video. In the video clip below, I used the smooth focus ring to create a focus pull effect. There are no hiccups along the way going from blurred bokeh traffic to the entire frame in focus. I had to retrain myself to use a manual focus lens. I haven't used one in a long time, and the way you take a photo feels different. With automatic lenses and their accuracy with focus these days, the focus is so on point that the photographer doesn't need to worry much about it. When focusing manually you have to slow down and think about your shot more than you would with an automatic lens. I take much fewer shots when shooting with a manual lens than with an automatic lens.
The image quality has been outstanding on this lens. I have only tried it a few times, but have been surprised by how sharp my shots have come out. There is minimal distortion on the images and the colors all look great. I did a test by taking the photo of the Lego miniatures below at four different apertures (f/0.95, f/2, f/4, and f/16). As is typical with large apertures, the center of the frame is sharp, and as you move to the edges the sharpness fades. Once you get to f/4 and f/16 the entire frame is very sharp and the difference between f/4 and f/16 is extremely minimal.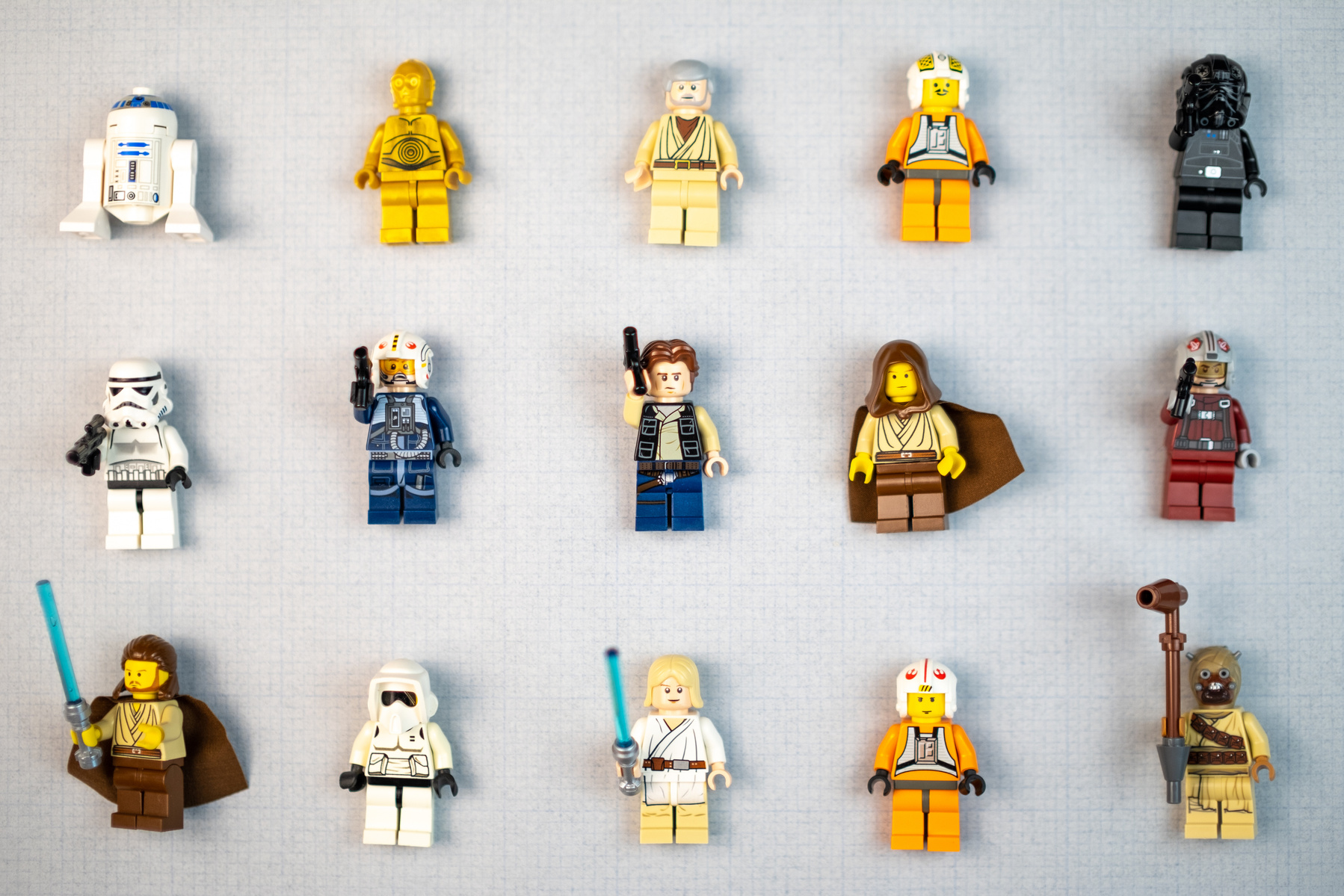 F/0.95 Blow Up Images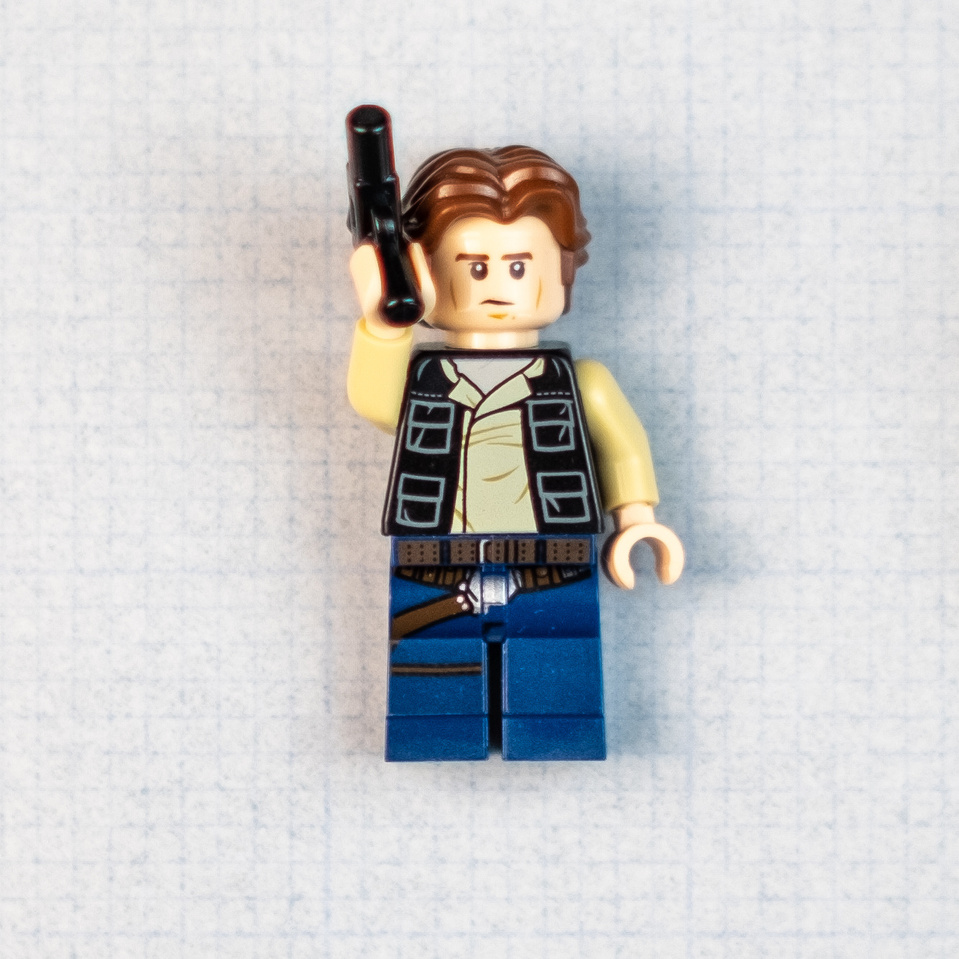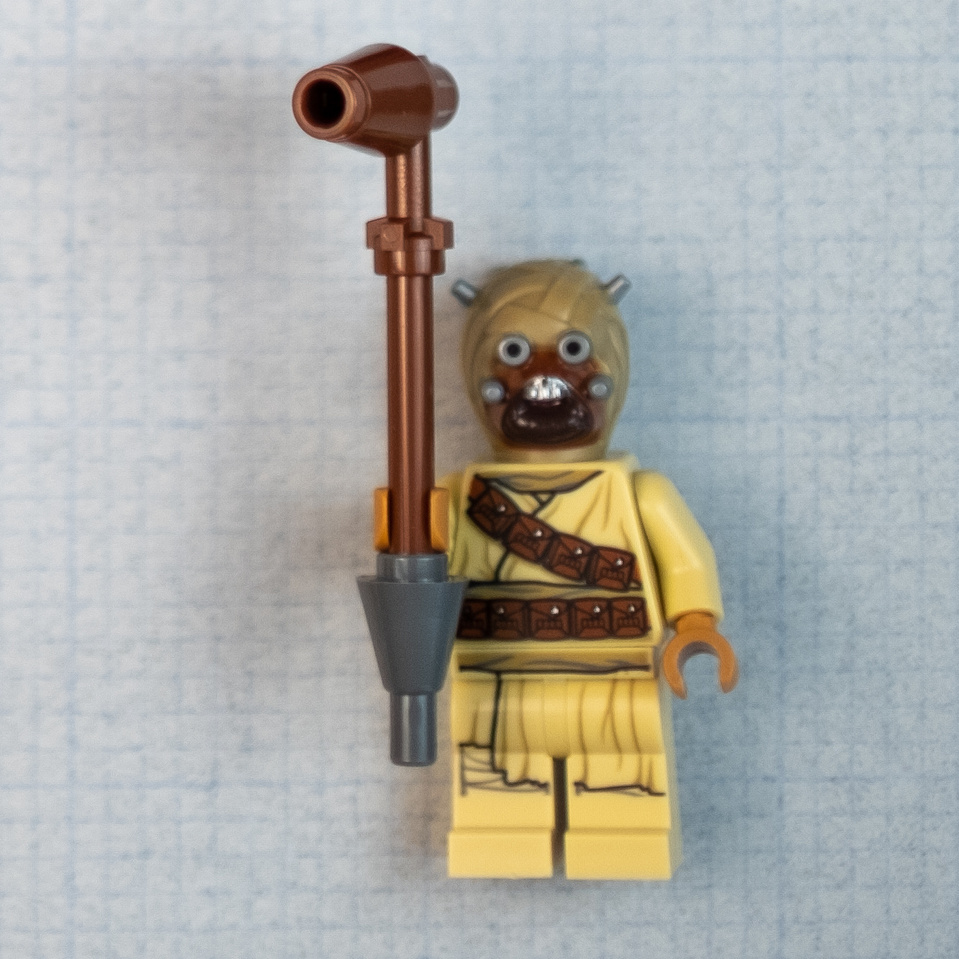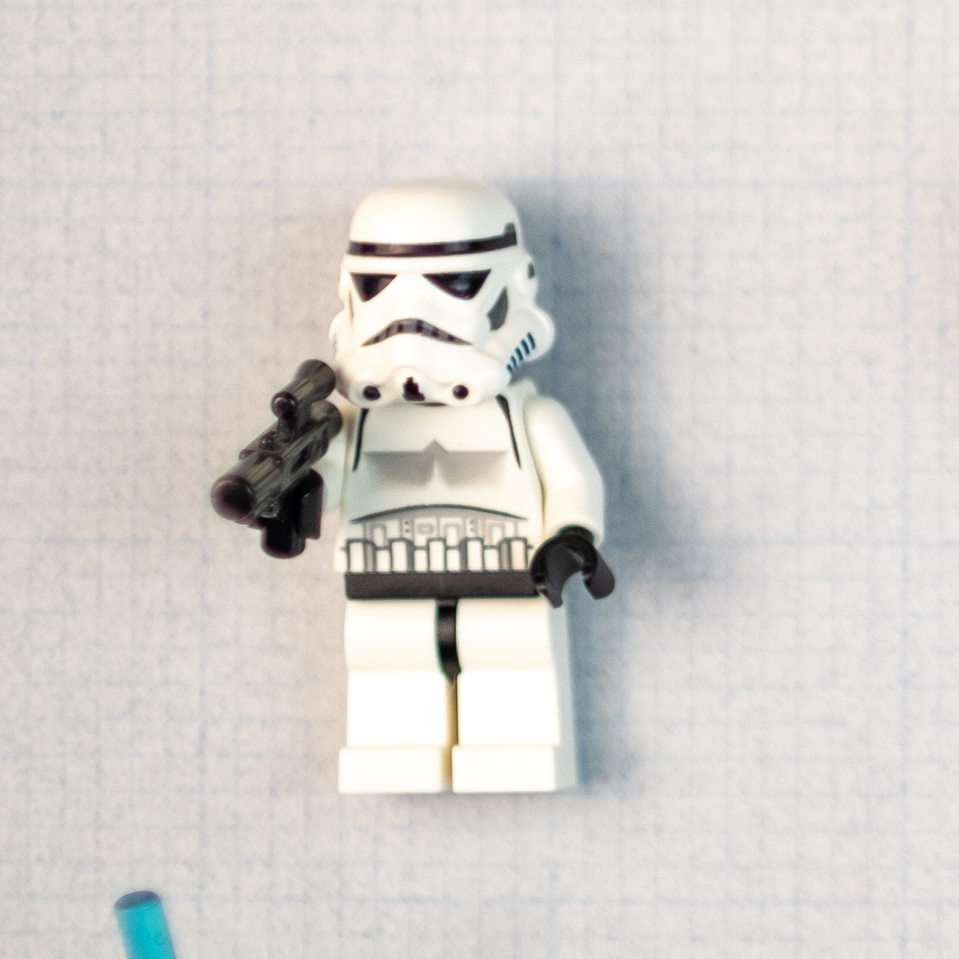 F/2 Blow Up Images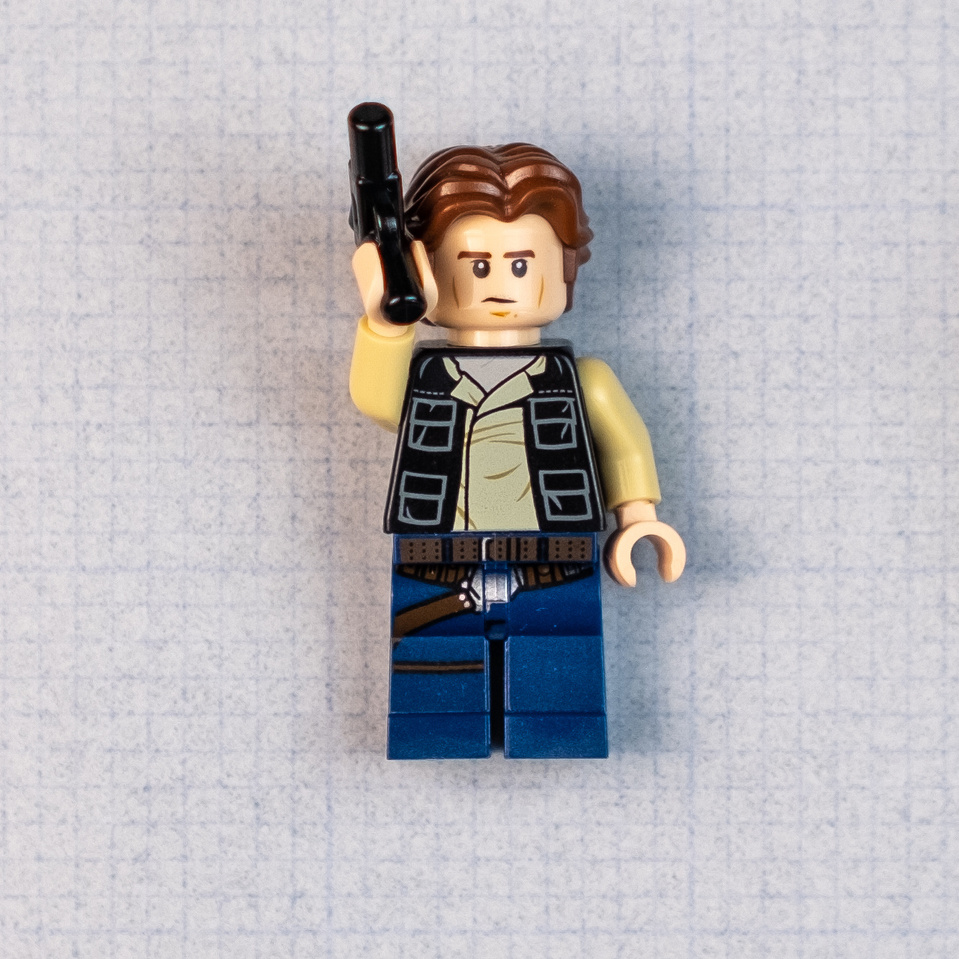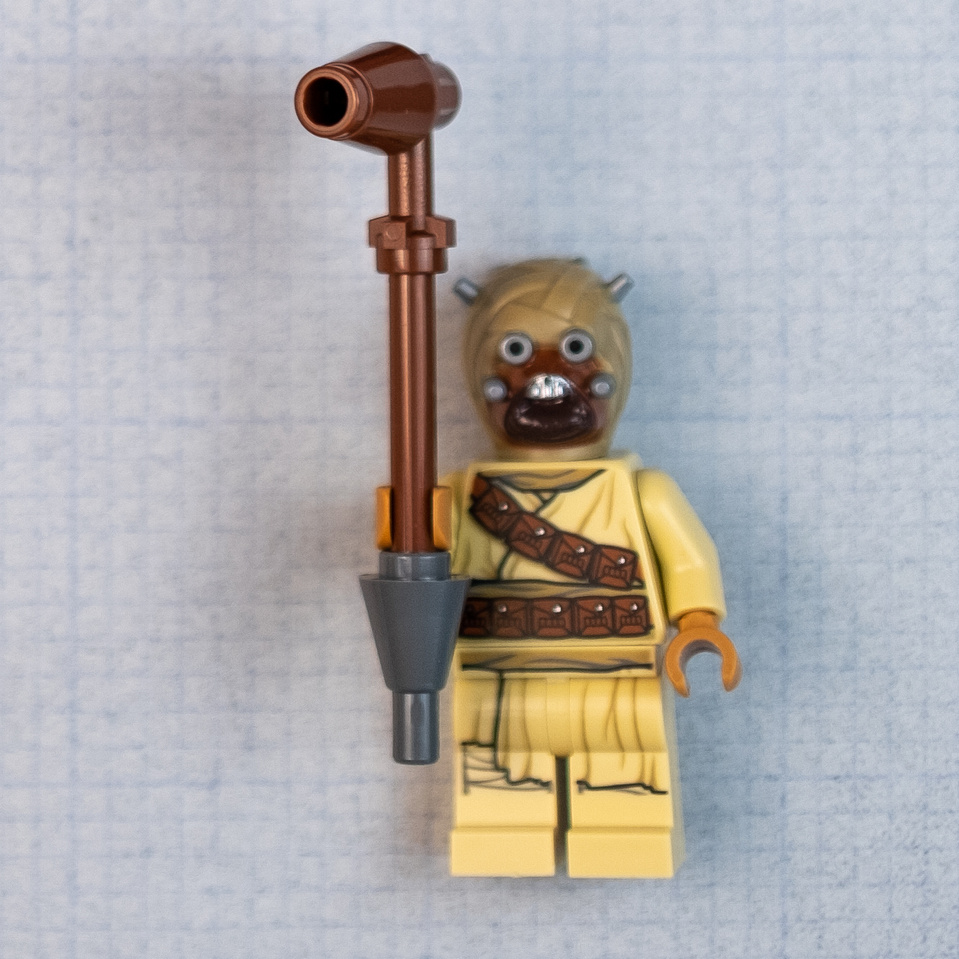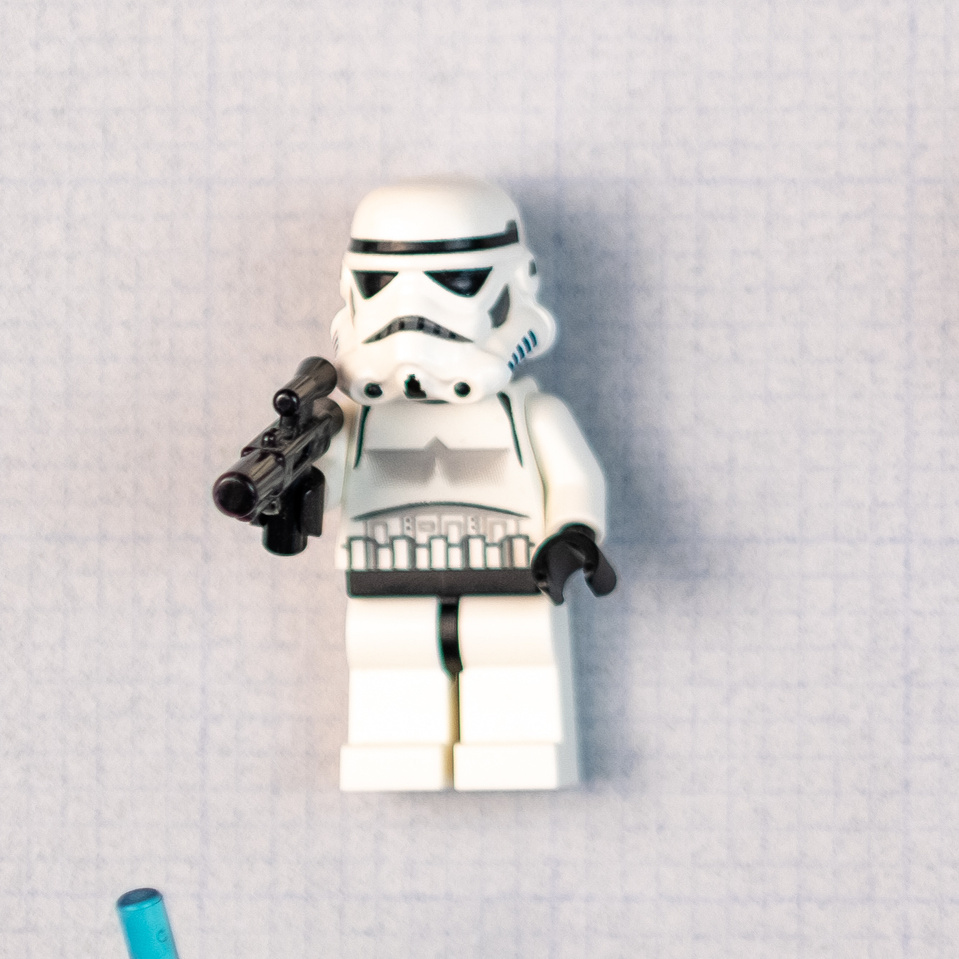 F/4 Blow Up Images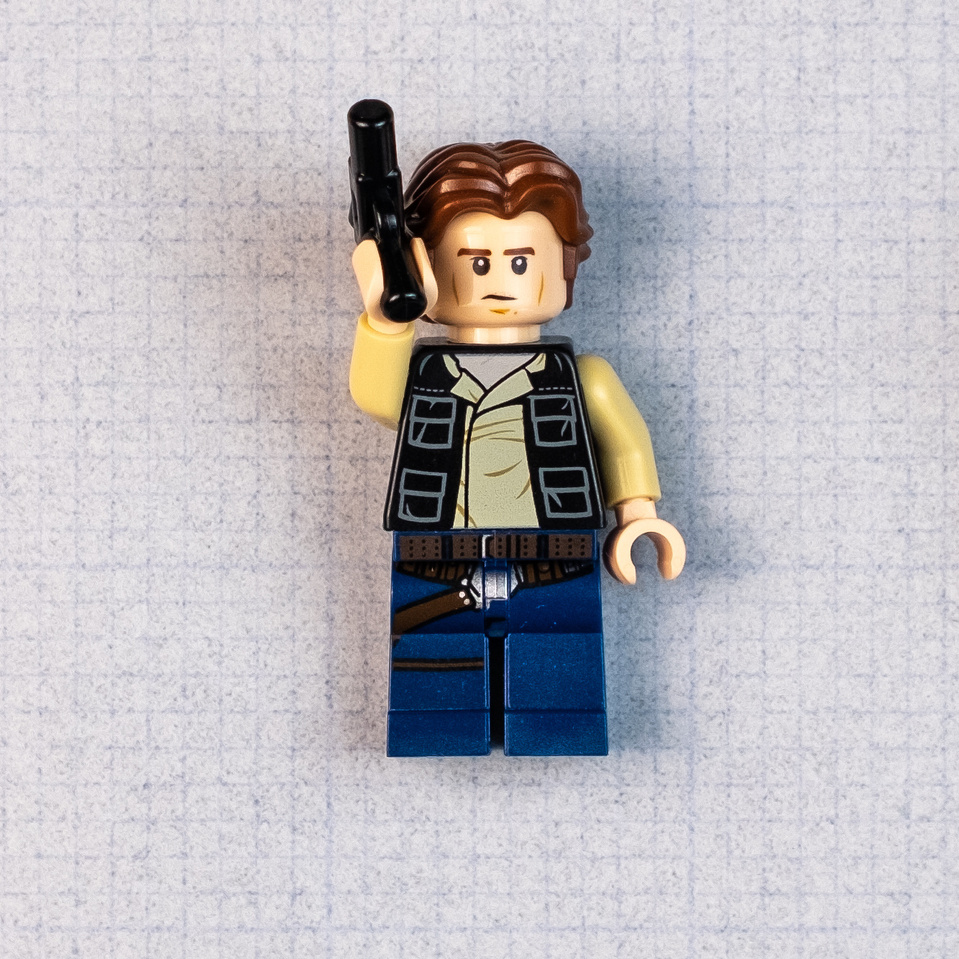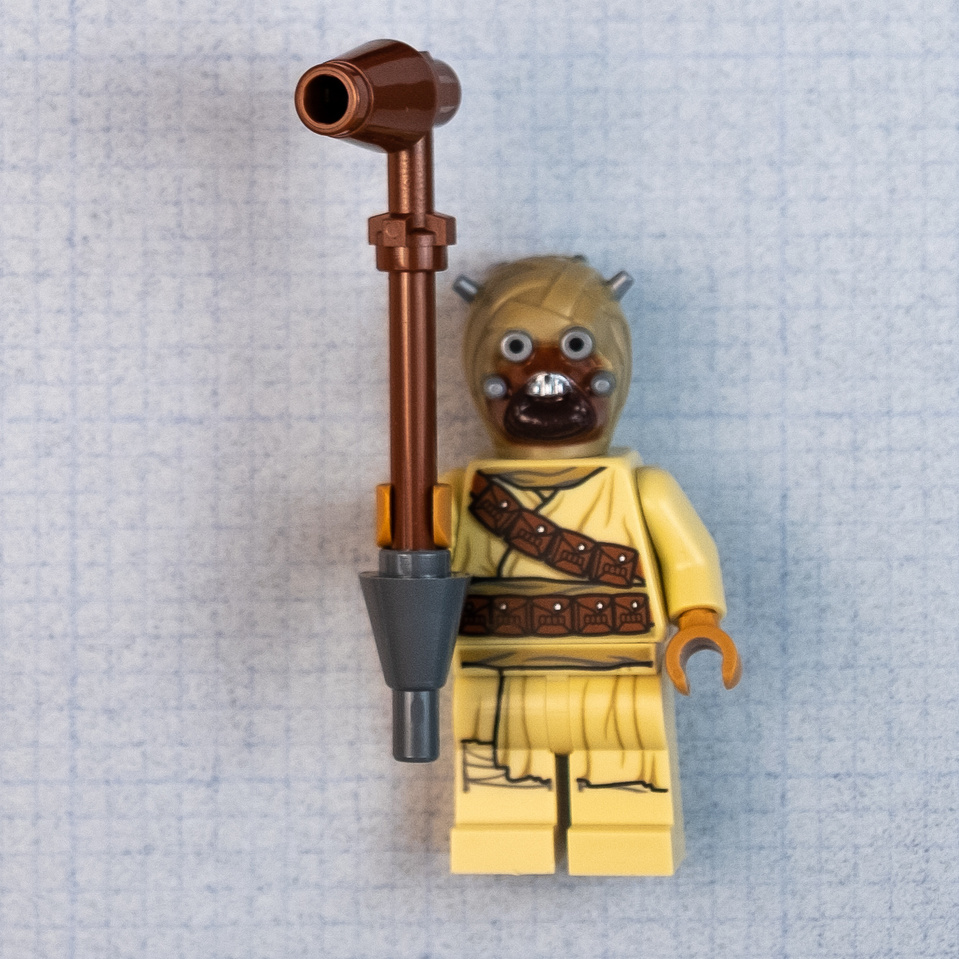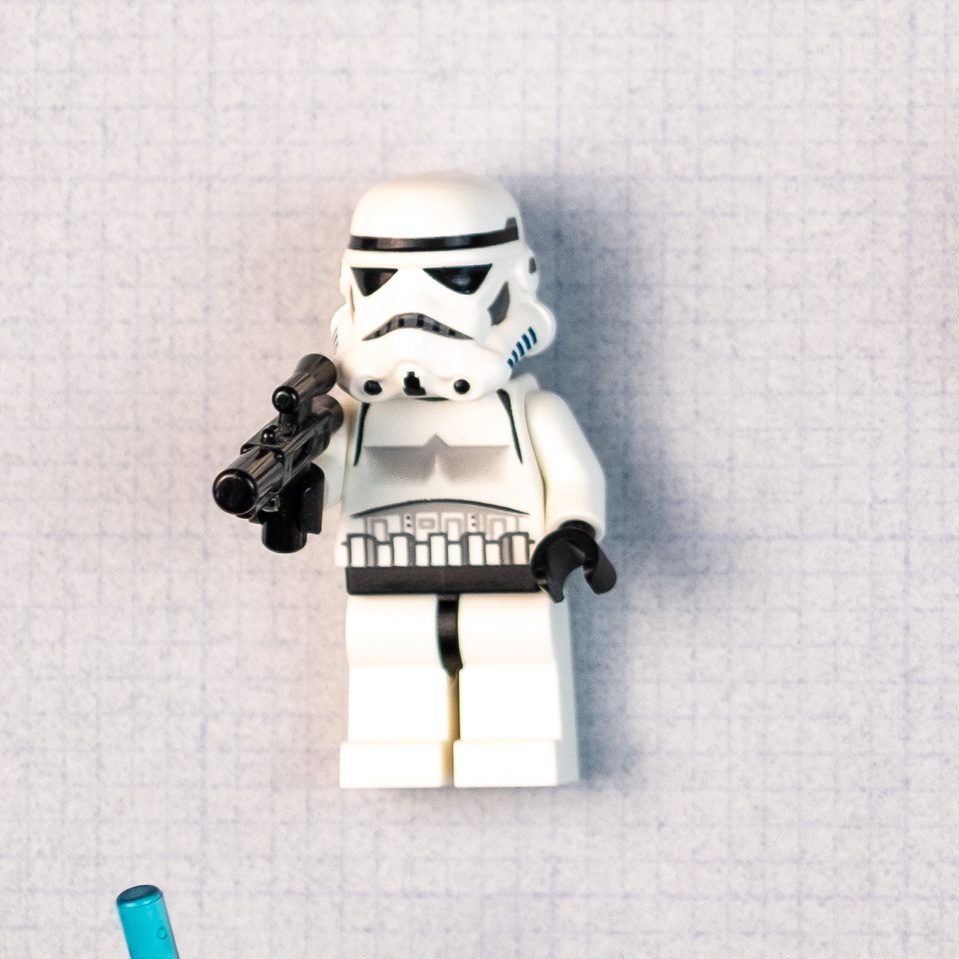 F/16 Blow Up Images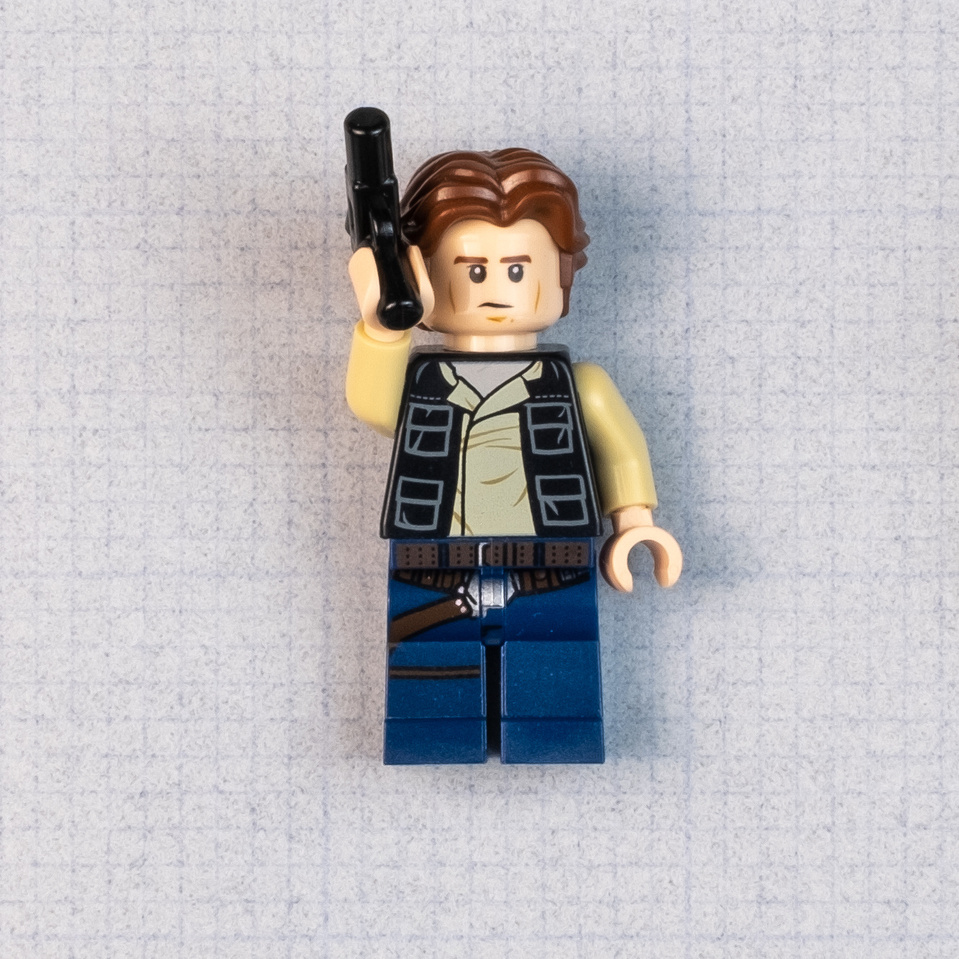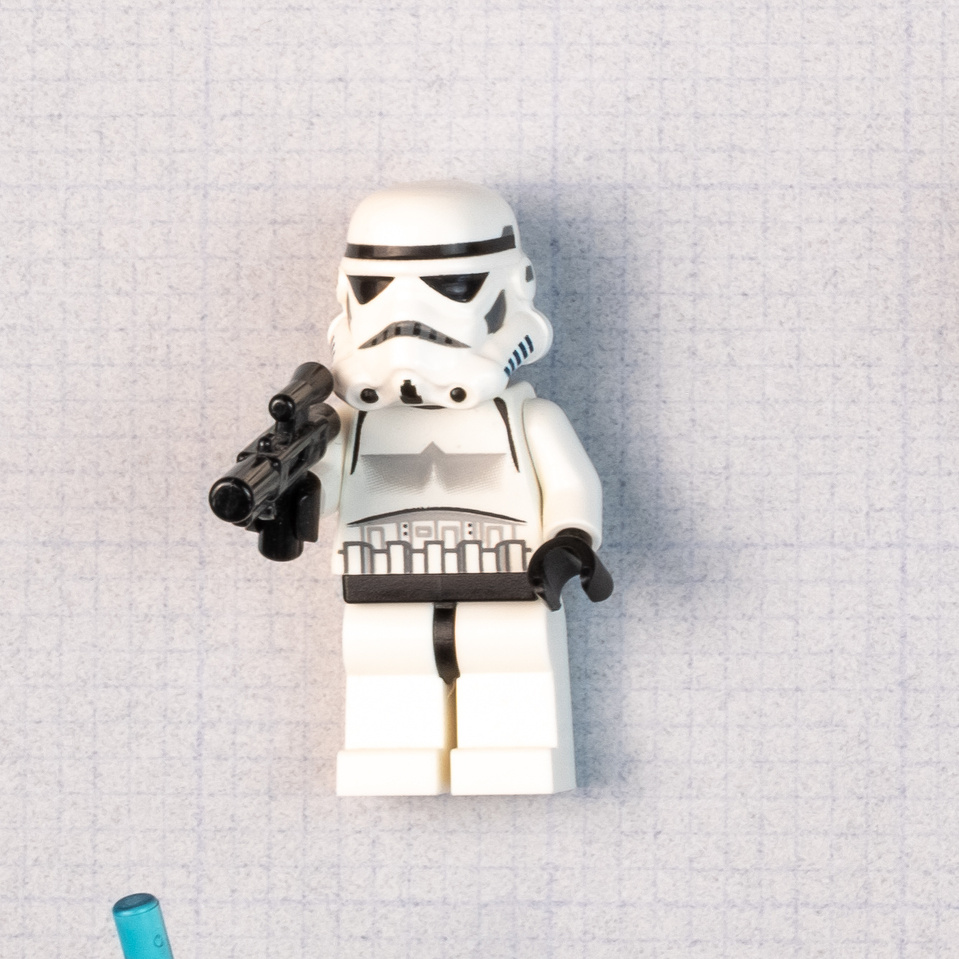 One thing for sure to try with this lens is some depth of field shots. The 0.95 aperture can really create some unique qualities in a photo. The next two shots show focusing at f/0.95 and how much bokeh/blurred background you can achieve. The depth of field is so shallow it can be a bit challenging getting exactly what you want in focus. Maybe this is just me not being experienced enough with manual lenses but it took a few tries to get the shot I wanted.

Overall, I have really enjoyed this lens and am glad I have added it to my arsenal for my X-T2. There are a few shots below that were taken with this lens. Adding a manual lens has been a great way to change things up and help my be more creative. The lens retails for $249. Not too bad for such a large aperture lens! I am looking at getting the super wide 7.5mm lens from 7Artisans as well. I think it would be a really fun lens to shoot with. Below you can see the unboxing video of the 35mm f/0.95. Let me know your thoughts in the comments. If you have any questions you can contact me through the contact page. Hope this review helped you learn more about this lens!